You want to publish an ebook but are wondering how?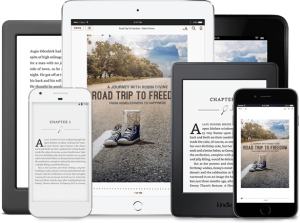 With our revolutionary software Pubbelicious you create from your manuscript in PDF or Word a professional ebook in pdf, epub of mobi format at the drop of a hat.
Your book brings an amazing experience to the reader on all devices: from iPad to tablet, with Amazone's Kindle and on each PC and smartphone.
We are specialised in the guidance of authors by the publication of their ebooks. Of course through our revolutionary Pubbelicious software. But as well as through our extensive network of linguistic professionals in the Duth, English, German and French language, and of illustrators and designers for the coverpages and the inside printwork. Because even an ebook that meets the highest technical standards – as achieved with our Pubbelicious software – will suffer from less than professional attention to the books content.